2022 Incidents
Fire
EMS
MVA
Mis
Jan
0
0
0
0
Feb
0
0
0
0
Mar
0
0
0
0
Apr
0
0
0
0
May
0
0
0
0
Jun
0
0
0
0
Jul
0
0
0
0
Aug
0
0
0
0
Sep
0
0
0
0
Oct
0
0
0
0
Nov
0
0
0
0
Dec
0
0
0
0
Tot
0
0
0
0
Past Incidents
2020
1137
2019
1166
2018
1164
2017
1295
2016
1265
2015
1283
2014
1237
2013
1490
2012
1365
2011
1167
2010
1086
2009
995
2008
1059
2007
1017
2006
949
Web Counters
Website Visitors
Since
July 21, 2008

Visitors Today
May 23, 2022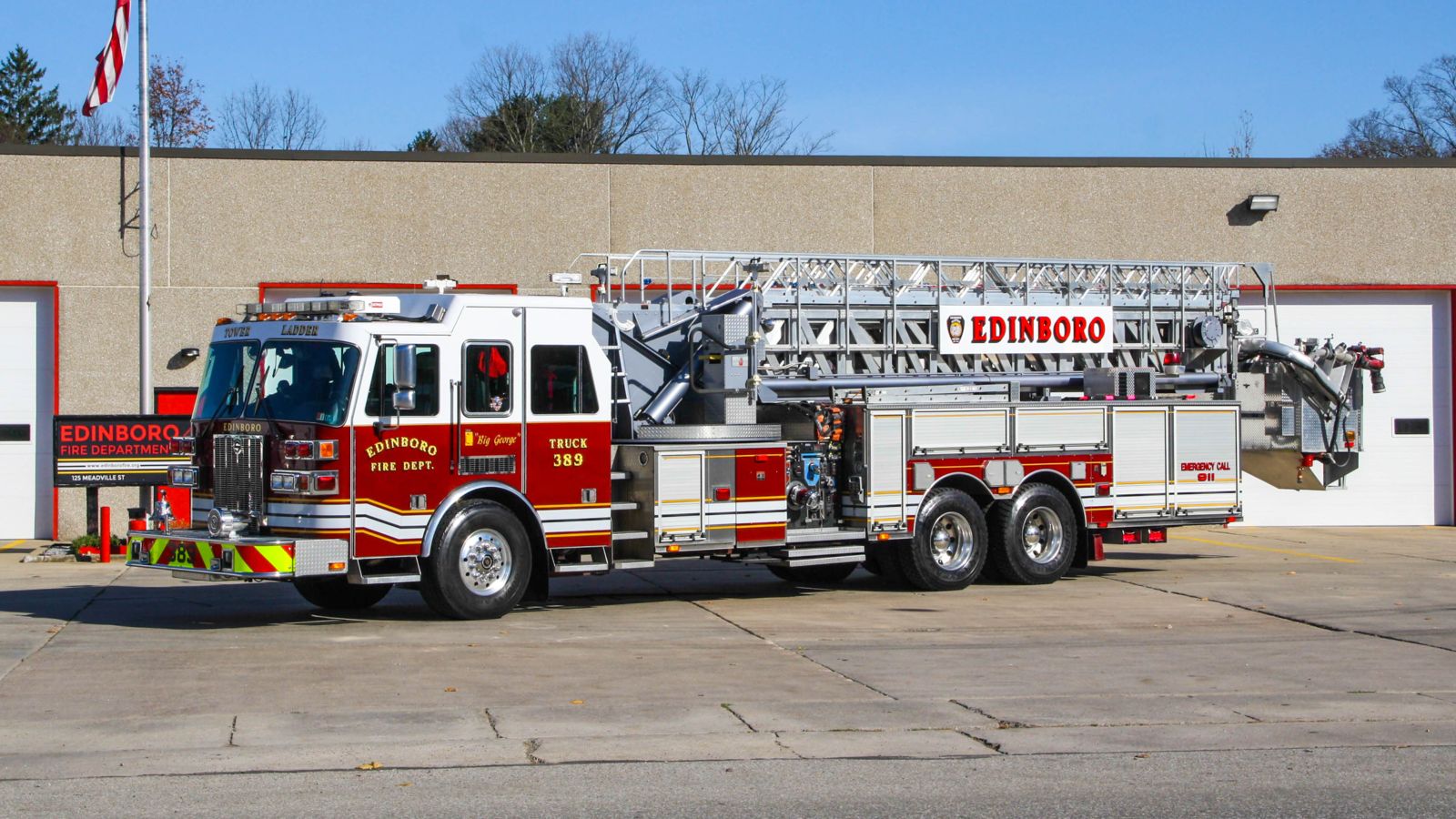 Tower Ladder 389 is a 2000 Sutphen Monarch SP 100. This truck features a 470 gallon water tank,
30 gallon Class A foam cell, 100 foot aerial platform with breathing air to the bucket,
full compliment of ground ladders, multiple scene lights, and ample equipment storage.
Tower Ladder 389 is unique in that the foam pro system is plumbed to the front bumper line,
as well as to the ladder pipe making it possible to flow foam from the elevated master stream.
Second due - Borough fires, Commercial Fires
First due - Ladder assists
---