---
Registration Form | Sponsorship Form
---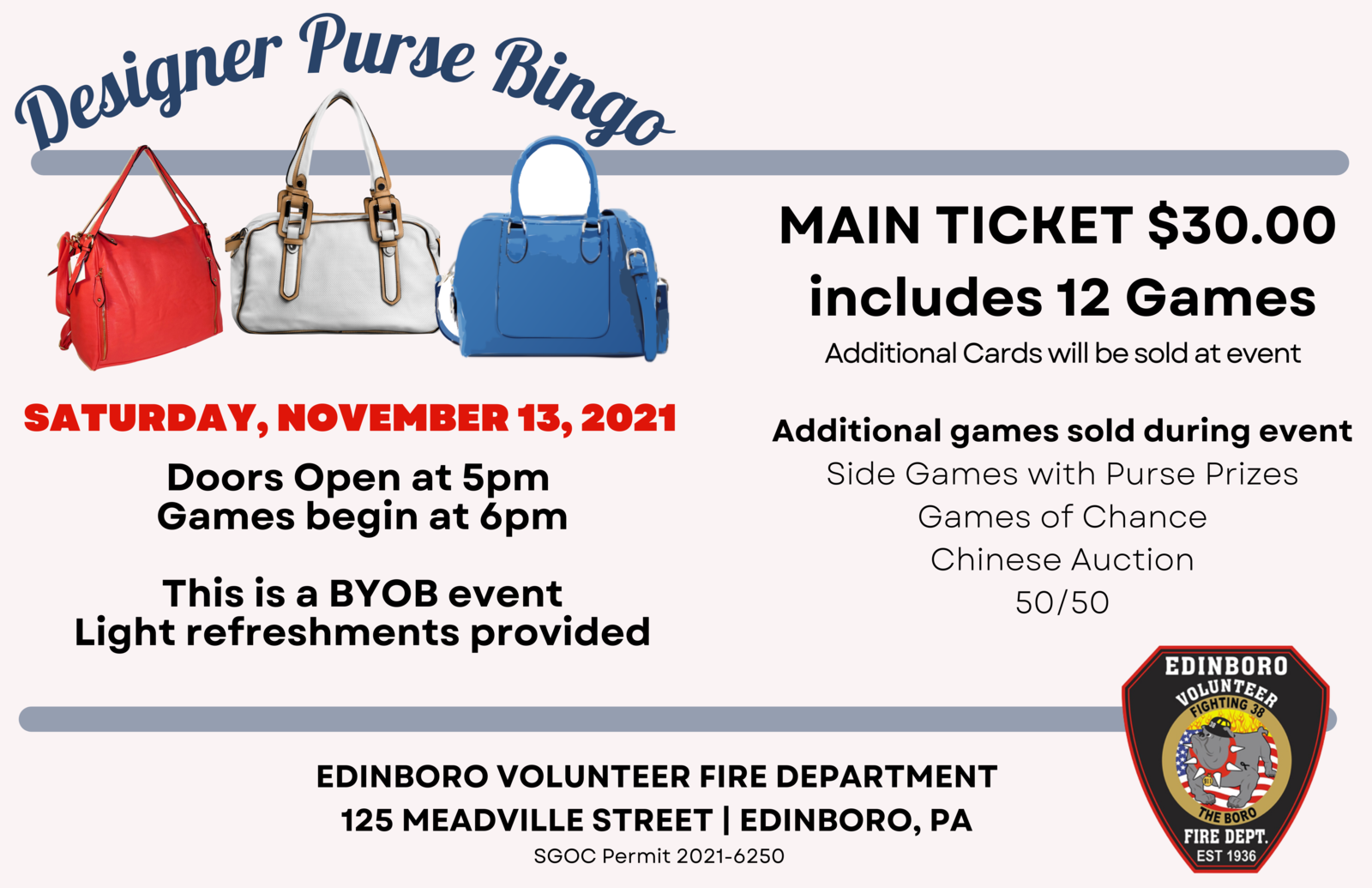 ---
---
NOW HIRING - APPLY TODAY
The Edinboro Volunteer Fire Department seeks applicants for per-diem emergency response employment. Candidates must be a minimum of a PA DOH EMT-B, with preference given to those candidates who are also structural firefighters. Review of applications will begin immediately, and will continue as needed. Complete job descriptions and application packets can be found here.
---

Thanks to some very hard work and unending dedication, Engine House 39 is now open. FAQ's regarding EH39 can be found here. Our menu can be found here. Applications for membership can be found here. Our employment application can be found here. The paypal link below is ONLY for those current members who have not renewed their dues yet. If you wish to renew your 2019 dues via paypal, please click the link below.
---
Monthly Support Services Dinners
"Leave the Cooking to Us"
2nd Thursday of Each Month – Click Here for Details
© Copyright Protected - All Content Contained Within The www.EdinboroFire.org Domain Is Copyrighted By The Edinboro Volunteer Fire Department And May Not Be Used Without The Expressed Written Permission Of the Edinboro Volunteer Fire Department. This Includes All Pictures, Text, And Documents.